Are you someone who is proactive in your life and a go-getter, yet it still feels like your dream life is out of reach?
Do you want to create a more fulfilling and intentional life for yourself, but you don't know where to start?

Simple steps to designing your dream life sent straight to your inbox
Whatever your ideal life is, you can create it.
Start on the path to living your extraordinary life! Plus get my free resource guide: 8 Steps to Designing Your Dream Life.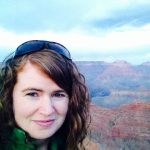 Hi, I'm Shanda
After seven years of planning and reaching my goals, I'm currently living my dream life. I get to travel internationally with my husband and deliver lifestyle advice and information.
My specialty is providing a clear path for intentional living for dreamers like you, so that you can create your best life.
Most of my material goes directly to my e-mail list
As a subscriber, you'll get an e-mail about once a week with new tips to empower and inspire you toward action.
You will get first notice of any new guide that I create.
A few things I have lined up for you over the coming weeks:
Guidance on designing your dream life

Planning tools for determining what it will take to achieve your dream life - maybe you're closer than you think

The must-do formula for goal-setting to consistently fulfill your goals

How to create a daily mantra that inspires you and keeps your dream in focus