Overcoming self-doubt and a dream reinspired
I am in one of the greatest cities in the world. Paris! Just yesterday I had the opportunity to see Monet's Water Lilies at Musee de l'Orangerie and other vibrant impressionist paintings at Musee d'Orsay. So why don't I want to get out of bed? It's 9:30 and the sun is shining. It promises to be another beautiful day in Paris. Yet I have a heavy heart.
I lay in bed reflecting. As is usually the case, my troubles are not far under the surface. I know myself well. In fact, the past several days I've been walking around under a veil of discontent. I knew today was coming. For today is the first day I am free to get back to my writing and website projects.
In Mexico this winter, I had lots of time to work on my website project and build momentum. Then back home in Oregon, other personal projects drew my attention for several weeks. My writing projects were pushed to the backburner, waiting until this three-month trip to Europe.
With this break in momentum, self-doubt crept in.
My inner cynic has emerged. "You know you're not good enough to be a published writer."
Ms. Cynic. Not again! "Hello friend. It's been awhile," I say.
Ms. Cynic continues. "You're 42 years old and now you want to be a writer? You know most authors don't publish their first book, nor second, nor even third. So, why even try? Why start now? You should be doing something you know will earn you money. Your savings can't last forever you know? You say you want to be extraordinary and well known, but you are just an ordinary woman."
I roll over onto my other side. Still not out of bed yet. "Wow, that was quite a speech my friend." Ms. Cynic makes sense.
What's more, I've found myself here before. I had a free summer before starting my graduate program in 2001. That summer I had high aspirations for travel, writing, and meeting new people. In the end I really didn't do much. Self-doubt was stopping me from doing what I wanted to do with this rare gift of freedom. Back then, Ms. Cynic's voice must have been persistent.
I eventually get out of bed. While in the shower, I have some key realizations, and I start to push back against my self-doubt. I ask myself, Why did I quit my job? What's the point of this sabbatical?
And then I remember. I have had a dream of being a writer for as long as I can remember. Over time my dream evolved to include a life of freedom. The freedom of time, so I could write and travel. To live a writer's life. In addition to Ms. Cynic, experts on writing say most writer's first book rarely gets published. So what? I'm getting excited now. I think: That doesn't mean I shouldn't try! I have to start somewhere. Is it hard work? You better believe it. But during my careers as an Environmental Scientist and a Performance Auditor, when have I ever shied away from hard work?
I also realize, my dream is to be a writer and live a writer's life. My dream has never been specifically to be a published writer. That would be nice of course, but it is not the dream itself. I have found that my happiness usually arises while on the journey of pursuing a goal. Once I reach a goal or milestone, I'm immediately looking at the next goal. It is the journey of becoming and being a writer that really inspires me. If I don't at least try, I'll regret it. If I write a book and it doesn't get published that will be a bummer, but not pursuing it? Not trying? What's the point? Then, the question of why I quit my job becomes graver.
With this new perspective on my dream, and remembering it is the writer's life I seek, I also realize something else. I have some key competencies and knowledge that I didn't have that summer before graduate school. In my career as a performance auditor I gained new skills and experience and now know how to:
Set clear goals that are specific, measurable, and attainable;
Create a detailed plan that includes actionable tasks and deadlines to complete each goal;
Set daily priority goals for what is to be accomplished that day based on the next steps of the plan; and
Create an accountability structure.
Much of the work I did in my last job was done in a project management structure, and I got really good at these four competencies.
The biggest difference between my last job and being a writer, is that I don't have a built-in accountability structure. But voila! A couple of months ago, I joined the online community LocationIndie, which provides resources and brings people together with the common desire to be location independent. I have already formed an accountability group with some folks I met through LocationIndie. We meet online once a week. I just need to continue to leverage this group around my writing goals. My subscribers also hold me accountable – that's you. If I don't give you new valuable content each week, you're probably going to get bored and unsubscribe me. And I wouldn't blame you.
Another day in Paris has come and gone. Today is a new day and I was up early this morning. I am re-inspired and have a new perspective on my dream. I have begun to create a plan and a writing schedule. My goal is to write at least 4 hours every day.
My husband and I are exploring Montmartre today. We walked up the hill and around the Place du Tertre where the artists hangout. We popped into an art gallery that contained many Dali sculptures, pop art by Rubinstein, and vibrant paintings by Jean-François Larrieu. We found a great little café in Montmartre where I am now writing. We are savoring the cheese plate we ordered, and my glass of Cotes-du-Rhone wine goes nicely with the cheese and the writing.
As I continue to write and reflect, I realize this empty space I created by quitting my job is both liberating and scary at the same time. I am starting with a blank page, and my story is waiting to be written. But at least I'm back in touch with the real essence of my dream. For now, my crisis of confidence and self-doubt has ended and I am now free to both enjoy my writing and Paris. But I know I will continue to have episodes of self-doubt. Come what may, I will strive to continue to move forward with my new writing life.
How does self-doubt stop you in moving forward on your dream? What does your inner cynic tell you? Alternatively, what does your heart tell you? What is it about your dream that inspires you? What is the real motivation behind your dream? What new perspective can you shine on your dream to re-inspire your dream? What goals and plan of action can you map out that will help you make progress toward your dream? Be as specific as you can.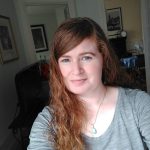 Shanda Miller
Shanda Miller is the founder of Your One Extraordinary Life and author of 8 Steps to Designing Your Dream Life. Her purpose is to inspire and guide others to live their version of an extraordinary life. She helps people who feel stuck and want to live an intentional life and reach their goals. She specializes in helping people who are already successful in life, but who want that extra help to go beyond and reach bigger dreams and aspirations.
Summary
Article Name
Overcoming self-doubt and a dream reinspired
Description
This article provides a personal story about overcoming self-doubt in the quest to live a writer's life. It also provides tips for reflecting on your goals and getting re-inspired by them.
Author